Peace
is a concept of societal friendship and harmony in the absence of hostility and violence. In a social sense, peace is commonly used to mean a lack of conflict and freedom from fear of violence
between individuals or groups
. (Wikipedia)
People of the One People of the Son
Our
online interactive page c
onsists of an online community where
The Gospel of the Lord... the message of the Son of God and our Saviour, Jesus Christ,
is shared among those who love God and love one another.
We are New Testament believers and we embrace the original spirit of Christianity. We emphasize the
total brotherhood
of believers, the
annoiting
that is in you by the spirit,
progressive revelation
knowledge, and the
abounding love of God
toward all,
"May the blessings of the Son of God be upon you."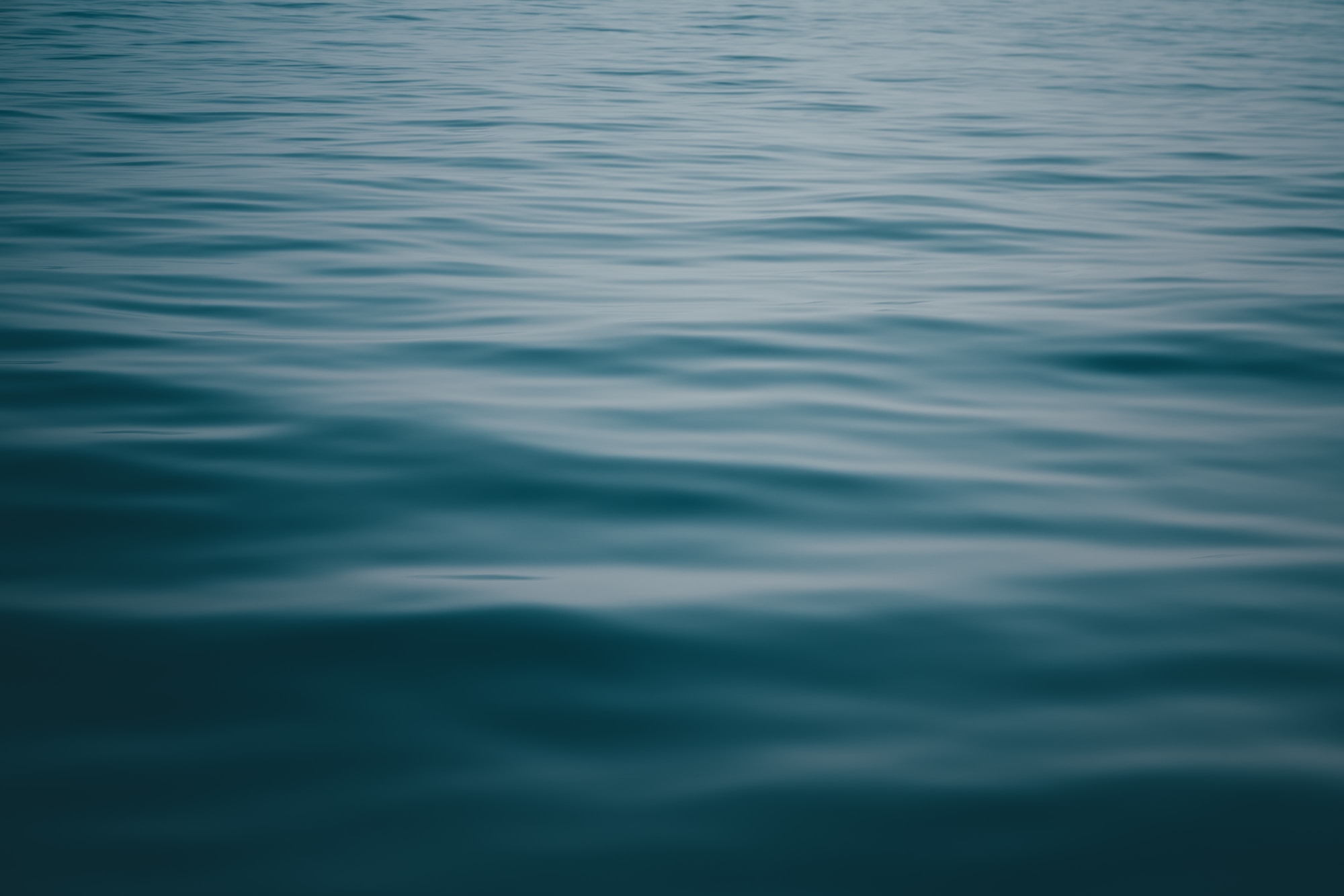 Online Interactive Fellowship
Receiving Christ's Eucharist
Praise & Worship Sing Together
(including The Praise 5 Singers)
Testimony of God's Goodness
Join With Us to Help the Poor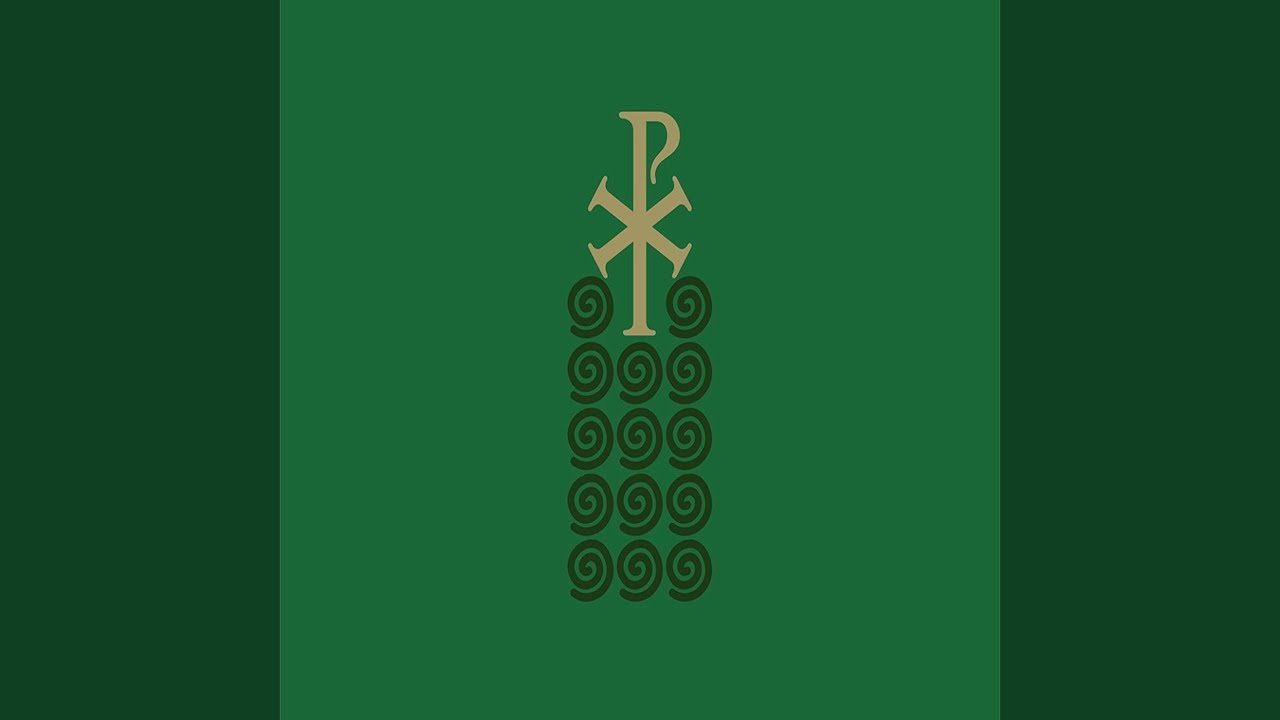 This section should be a community sing along singing "They'll Know We Are Christians" with guy leading on 12 string acoustic guitar.
Whatsover things are true... think on these things
To the Saints of Peaceful Waters:
"And the peace of God, which passes all understanding, shall keep your hearts and mind through Christ Jesus."
This is true...one of the most useful and practical aspects of knowing and having Jesus as our Savior is keeping in mind that when we focus on him... we can be at peace.
Have you gone through a troubled time? Are you now? Or, maybe you just feel blue or have anxiety. It's best at these times to turn our mind toward the one who has overcome the world and has secured and appointed us to the place of honor in his kingdom. Our confidence is not in the temporary and shifting circumstance of this world but in the imutable plan of God and knowing that by faith we are seated with him in heavenly places. This is true.
But what about our earthly circumstance you might say? How do we cope on a day to day basis? We must realize the word of our Christ and hold on dearly to every word. And, no one, including Satan, can take that word away from us who belong to the Lord Jesus Christ. This is true.
"Peace I leave with you, my peace I give unto you: not as the world gives, give I to you. Let not your heart be troubled, neither let it be afraid."
Realize that God has appointed us ultimatley to his care and our future is already determined to be victorious in Christ Jesus. This is true.
It often helps to begin to focus on the answer rather than the current problem. Also, if your thoughts are looming negative and imaginations are causing you to be nervous...change your thought pattern. Replace discontentment with thankfulness, a feeling of hopelessness to praying to God, and think about positive outcomes for your life. Even though St. Paul himself endured many negative times yet he encouraged others in the faith in
whatsoever things are true
.
"Finally, Bretheren, whatsoever things are true, whatsoever things are honest, whatsoever things are just, whatsoever things are pure, whatsoever things are lovely, whatsoever things are of good report: if there be any virtue, if there be any praise, think on these things."
I'm a paragraph. Drag me to add paragraph to your block, write your own text and edit me.
Patience in suffering is especially necessary at this time of the corona virus. We as Christians should respond accordingly. Share your thoughts at our blog page.
TESTIFY OF THE GOODNESS OF GOD. This page shall be a Testimony section where a online follower can share a testimony of praise.
PRAYING FOR ONE ANOTHER. This section is for our community fellowship to share their needs for prayer and to collectively pray for certain important things.
Our Father, who art in heaven,
hallowed be thy name.
Thy kingdom come,
thy will be done on earth as it is in heaven.
Give us this day our daily bread,
and forgive us our debts,
as we forgive our debtors.
And lead us not into temptation
but deliver us from evil:
for thine is the kingdom,
and the power, and the glory, forever,
Amen.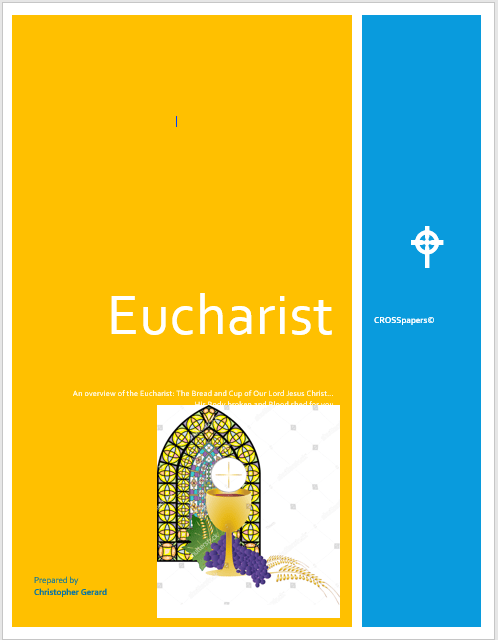 The Eucharist
refers to the consecrated elements of the Holy Communion, especially the bread.
Eucharist, from the Greek, Εὐχαριστία, as used by the early Christians… continues to this day among the Churches.
Here is a book to help you understand the meaning of the Lord's communion. This interesting book was designed to give complete overview of the communion of the bread and the wine...the body and blood of Christ.
All New Testament citations listed of the communion.

Early Church quotations concerning the bread and wine

Learn what the early Christians believed

Learn about the human body and light body of Jesus

Learn how to take the Eucharist with practical instruction

Questionaire supplement for interactive teacher/student learning

Free video guide correspondance at this site

Excellent resource for idividual or classroom instruction
Ichthys (ἰχθύς) Fish
used as an acronym for
Jesus Christ God's Son and Savior
by the early Christians. It is an original symbol of Christianity. It is also an insignia for evangelism...
"I will make you fishers of men"
.
During the times of persecution, the
"sign of the fish"
was used for a secret Christian identification between believers of the faith.The symbol helped to protect Christian families while they concealed themselves dwelling within the catacombs.

fish logo ©2020 by
Peaceful Waters Community Fellowship.
Peaceful Waters Community Fellowship
Join us online: theresonlyoneanswer.com
36 Park Avenue,
East 20st Street,
NY 10016, USA
info@theresonlyoneanswer.com
Bob Yandian Ministries
will be holding a Prophecy teaching series starting the first week of June entitled
"Understanding the End Times"
. Bob will be teaching each chapter of his book through free video sessions at his website and also on his Youtube channel. Bob Yandian's book for this course is also available
here
.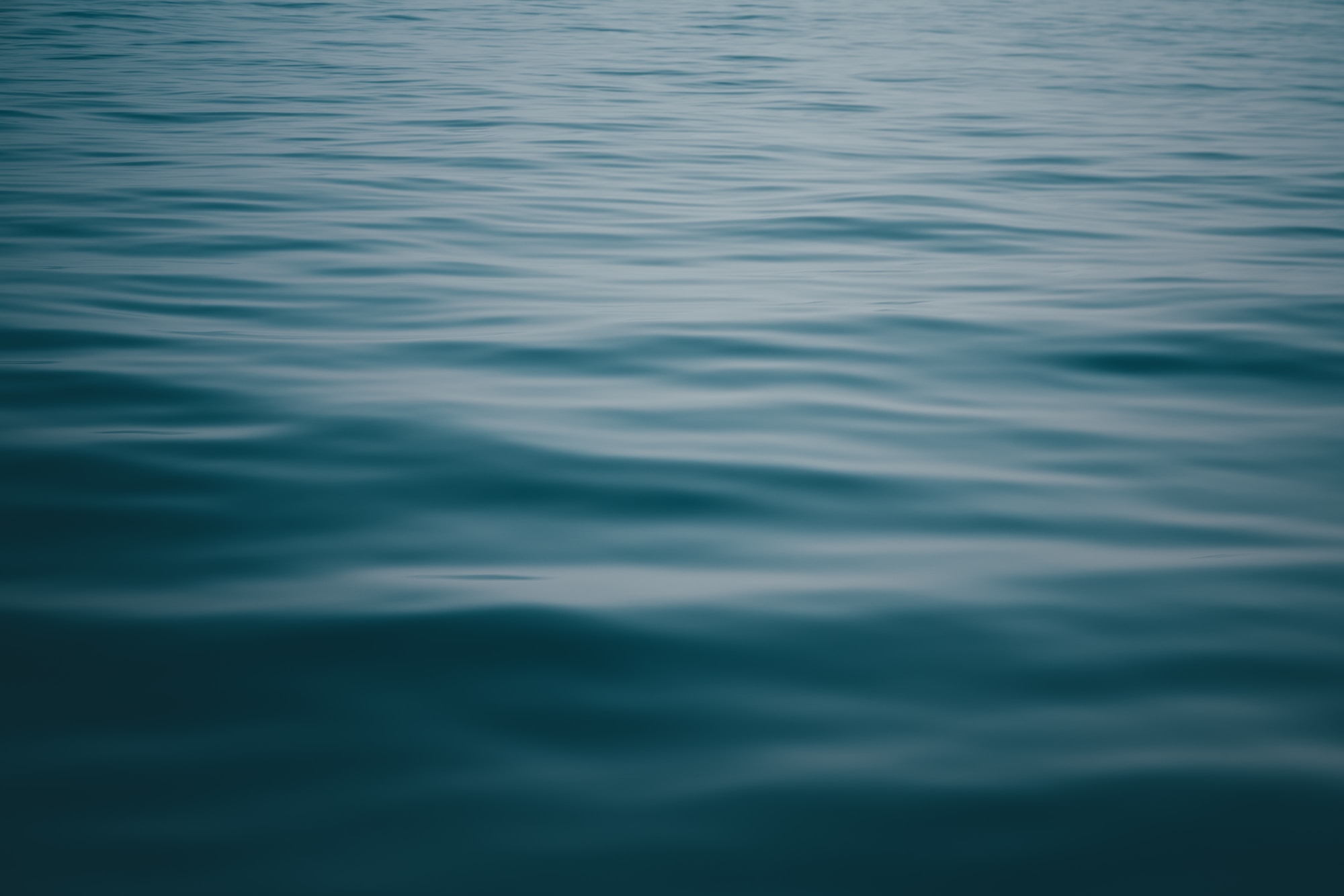 Reaching the World
for Jesus Christ!
We never ask for money
in accordance with the gospel of the Lord "freely you have received...freely give".
Likewise, we are also careful to follow the admonition of the Apostle Peter, where we are not to "make merchandise of the Gospel".
Therefore, we only accept donations from those who of their own accord desire to support this ministry. We use 100% of donated money toward ministry and none for personal gain or compensation.
" Not because I desire a gift: but I desire fruit that may abound to your account."
Together with your partnership, you share in the rewards for every soul won, every person healed, and every life changed.
For check... make payable to:
Peaceful Waters Community Fellowship Send to: 1620 Mercedes St, West Bloomfield, MI 48324
Use the donate button for paypal or debit/credit card.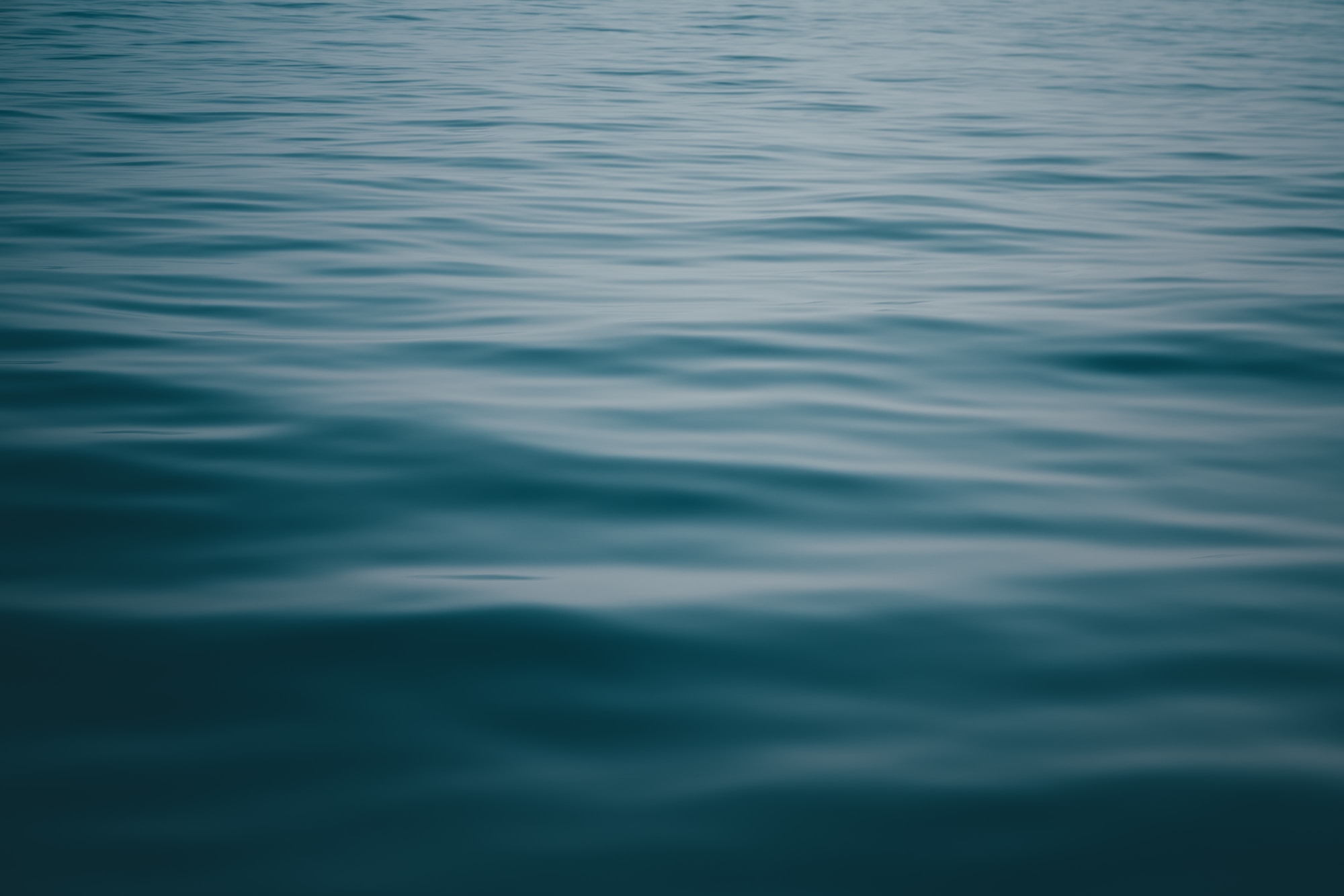 Donations are collected by
Peaceful Waters Community Fellowship.